Here at Follyfoot we run Pony Parties to help us fund our therapeutic sessions.  All of the proceeds go towards supporting people who are affected by cancer to attend our retreat days or children and young people who have emotional and behavioural difficulties, suffered trauma, are young carers and can benefit from our Horse Power Courses.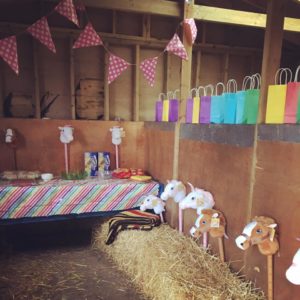 What happens at our pony parties?
Each child gets to:
groom and pamper some of our lovely ponies
lead them around our enclosed area
ride a pony
create keepsake horseshoes to take home
There is also a special rosette for the birthday girl/boy.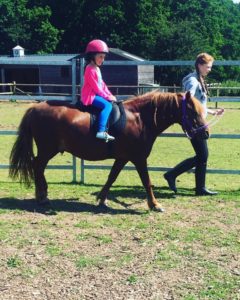 How much does it cost?
Pony Package 1 – Party of up to 8 children for 1.5 hours £180 minimum donation
Pony Package 2 – Party of up to 15 children for 2 hours. £250 minimum donation
Unicorn Party –  For the ultimate little girls dream party,  create a magical memory and add in a visit from our very own unicorn, each child can have a beautiful photo with the unicorn a princess head piece and lots of sparkly added extras.  £375 minimum donation
For all parties over 15 children add an extra minimum £10 donation per child.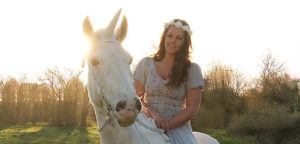 How do I book?
You can use our booking form
Or  contact us on 07828 705499
or email us at hello@follyfoot-horses.org
A deposit is required to secure booking.